This magnificent building nestles in the beautiful region of Umbria, next to Tuscany. Situated in a panoramic, hilly location, just 7 km from the centre of Perugia, this ancient monastery has around 5 hectares of private land. The building was restored to its original splendor but it's undecorated. It has two floors for a total surface area of 568 sq.m, plus around 50 sq.m of mezzanine space.
The team of Studio Valérie Barth had the pleasure of working on the design of this hermitage. The name of this building is «L'eremo di Fontanabella  » .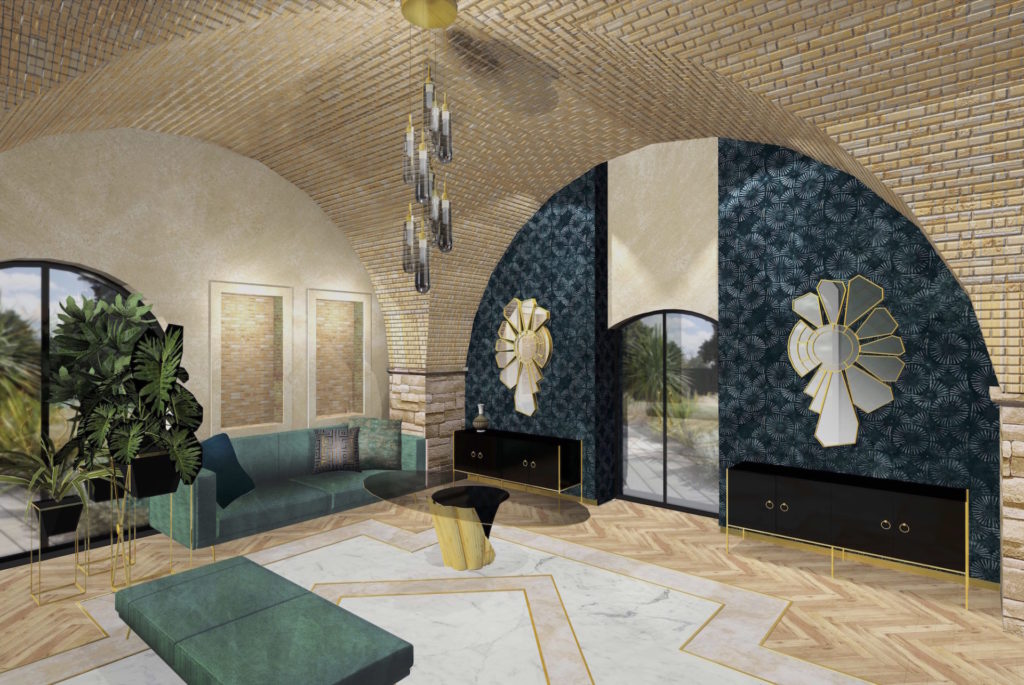 About Umbria 
Umbria is neighbouring area of Tuscany. The region is renowned for its olive groves and vineyards. Umbria is dotted with historic villages and artistic cities such as Perugia,Spoleto,Assisi, and others. 15 minutes from Perugia is located Lake Trasimeno. The region is the scene of major cultural events throughout the year such as the Festival dei Due Mondi in Spoleto and Umbria Jazz.
An exceptional geographic situation 
This ancient monastery dates back to the 13th century and had belonged to the Dominican monks. It's is ideal for those who want to live in contact with nature  and are looking for a heaven of peace. The hisctoric hermitage is located a few kilometers from Umbria's main historic centres. Furthermore, several shops are close to the building. The property is in a central location in relation to the important cities both of this region and of Tuscany. It is possible to reach Spello, Assisi and Cortona in around half an hour and Montepulciano or Arezzo in about an hour. The nearest airport is Perugia and it is about 18 km away.
The ancient monastery transformed into prestigious property 
The hermitage has two floors, for a total surface area of 568 sq.m, plus around 50 sq.m of mezzanine space. The building has been restored but is undecorated to allow the buyer to choose the internal finishings according to their own needs and tastes. Studio Valérie Barth imagined its design. The ground floor  includes a large living room/sitting room, dining room, kitchen, studio, two bathrooms and three cellars. The first floor would eventually be accessed by a lift. There is another living room/sitting room with a large fireplace, four bedrooms, two with en-suite bathrooms. Moreover two sitting rooms/studios and two bathrooms adds the finishing touches to this floor. Finally two staircases lead to two mezzanine spaces, one with a bathroom.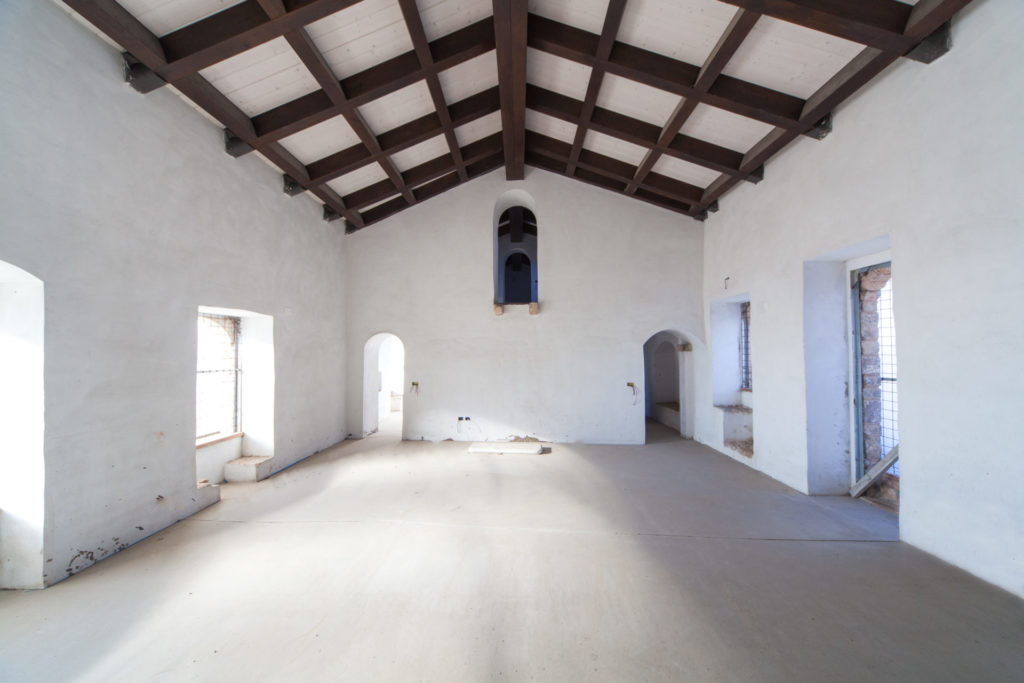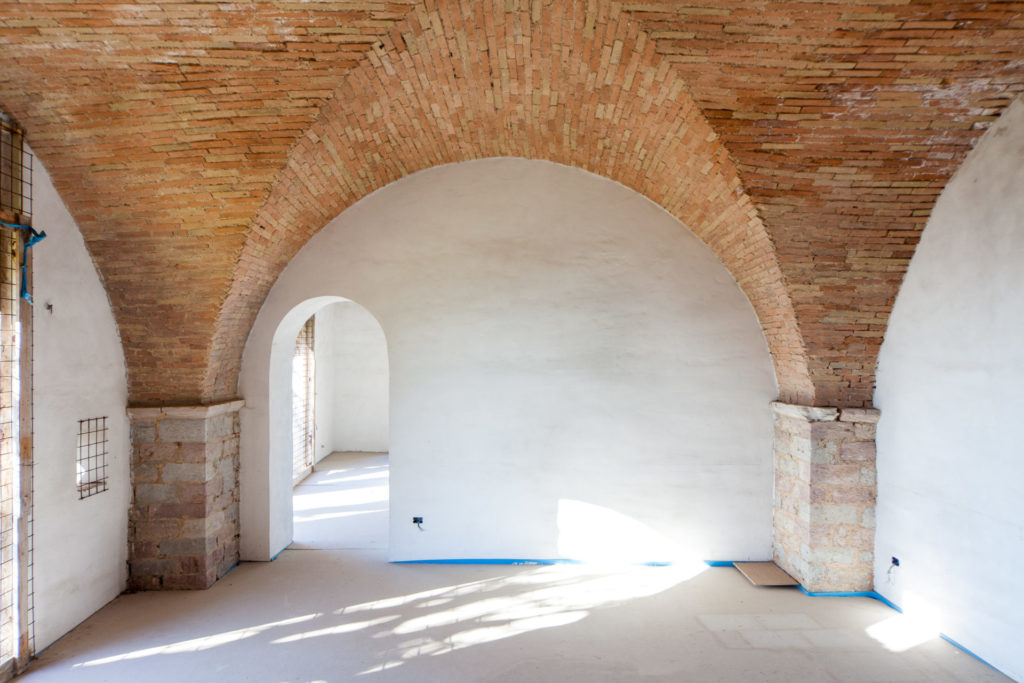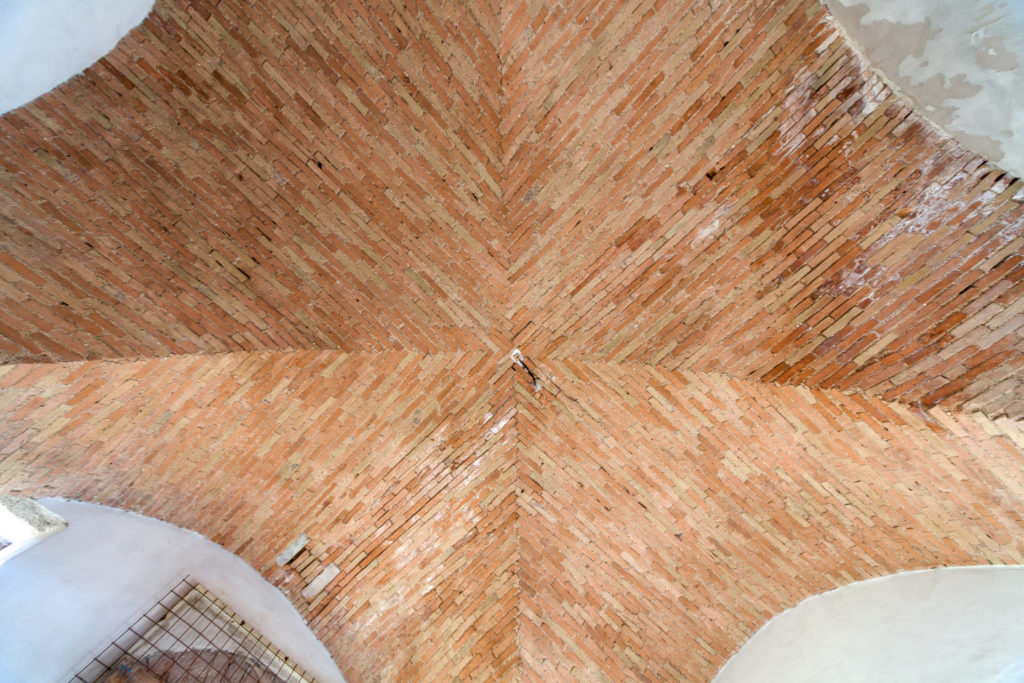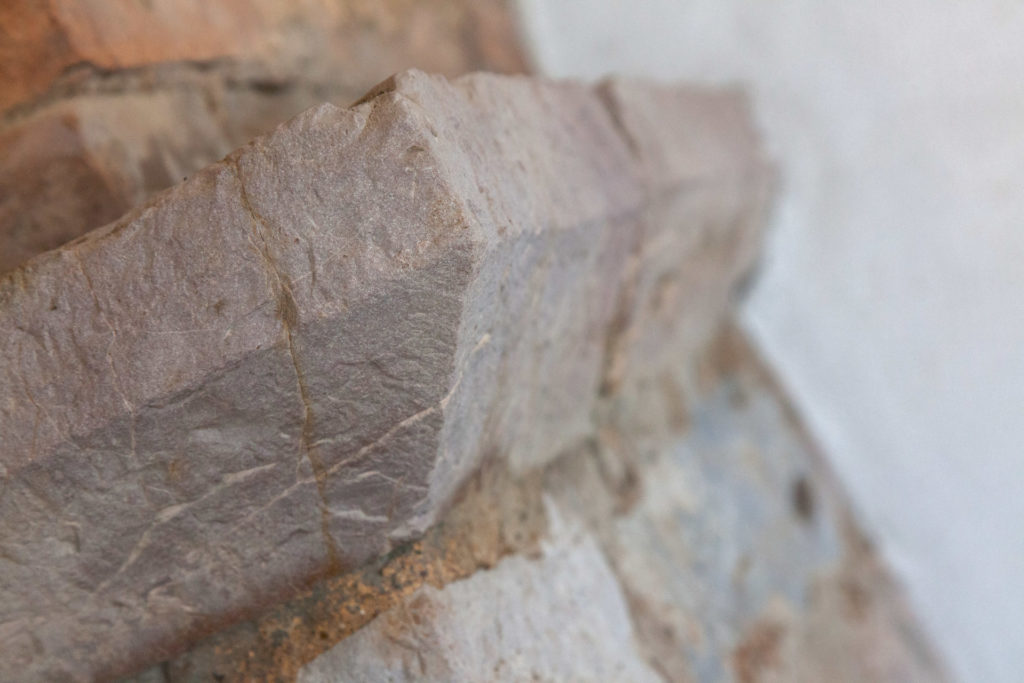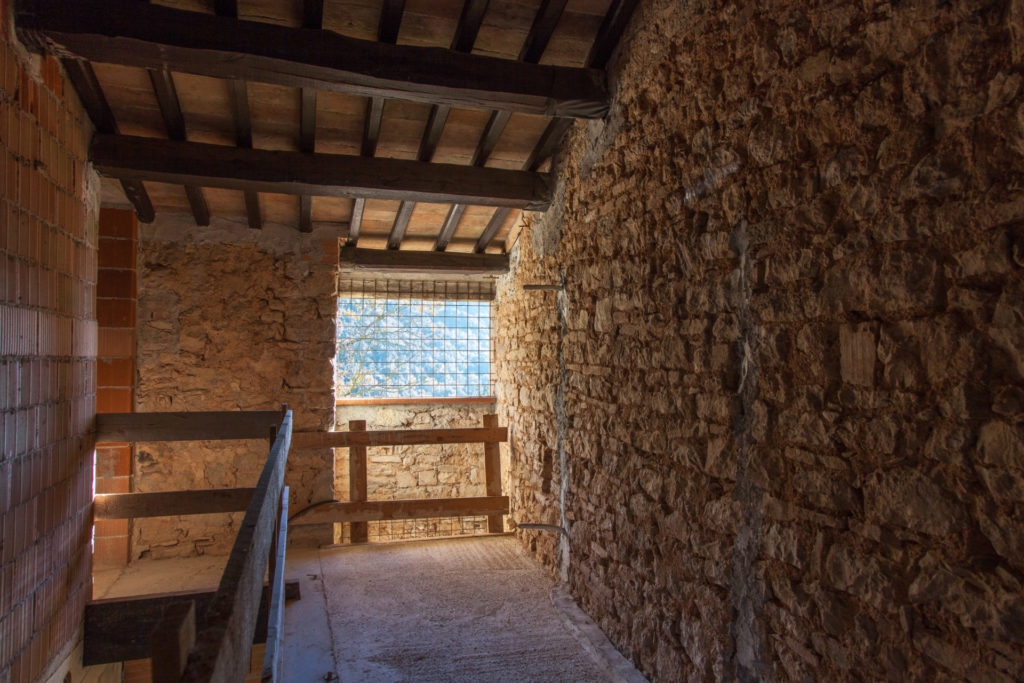 Outside, on the hillside, there is a protected area ideal for building a winter garden. In order to preserve the authenticity ot this place, the original exposed stonework has been kept, along with the tiled roof.
L'Eremo di Fontanabella, being so close to Perugia is perfect as a main residence or as a holiday home.
Who will be the happy owner of this prestigious property  ? Visit it upon request, contact the real estate agency Casaitalia.